2022 Winner:
CRDN OF WESTERN WISCONSIN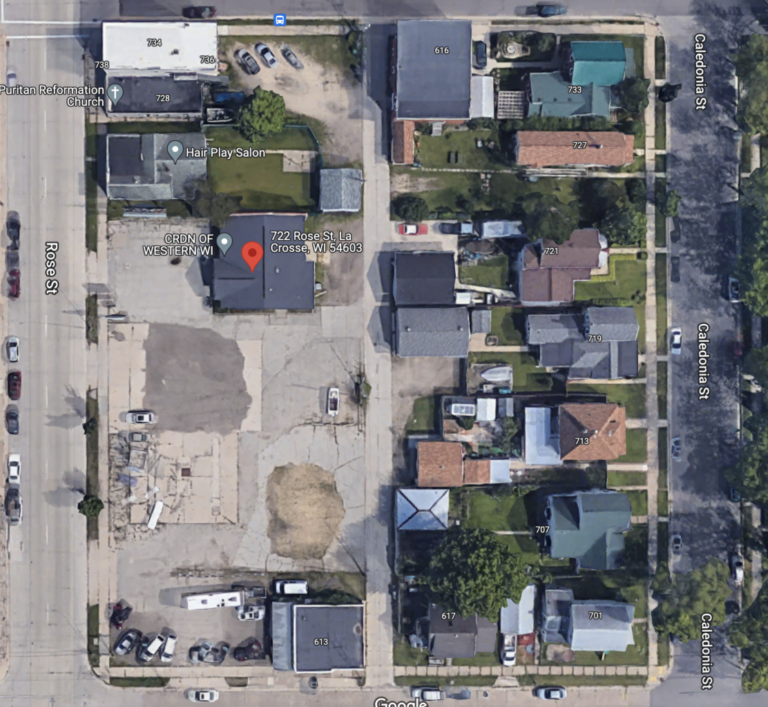 The northside La Crosse property owned by CRDN of Western Wisconsin was like many other sites in La Crosse—or any city—before its most recent redevelopment. The lot's original commercial purpose had been phased out and cracked, broken concrete and asphalt covered the site.
CRDN needed 10,000 square feet in La Crosse for storage and logistics and wanted to be within a few miles of its other location in downtown La Crosse, so the site at 722 Rose Street fit. The business's baseline commitment to environmental sustainability also made reuse and neighborhood improvement appealing.
"Our company helps homeowners, businesses and education facilities restore personal property affected by fire and water," said owner James Wille. "Every piece of clothing, backpack or refrigerator we clean keeps it out of a landfill."
CRDN's commitment to sustainability and reuse was also a driver in the development process, and it expanded to water management as Wille worked with local contractors Brickl Brothers, Makepeace Engineering and Winona Nursery. Stormwater management is a routine part of commercial development permitting, and CRDN chose to exceed minimum requirements.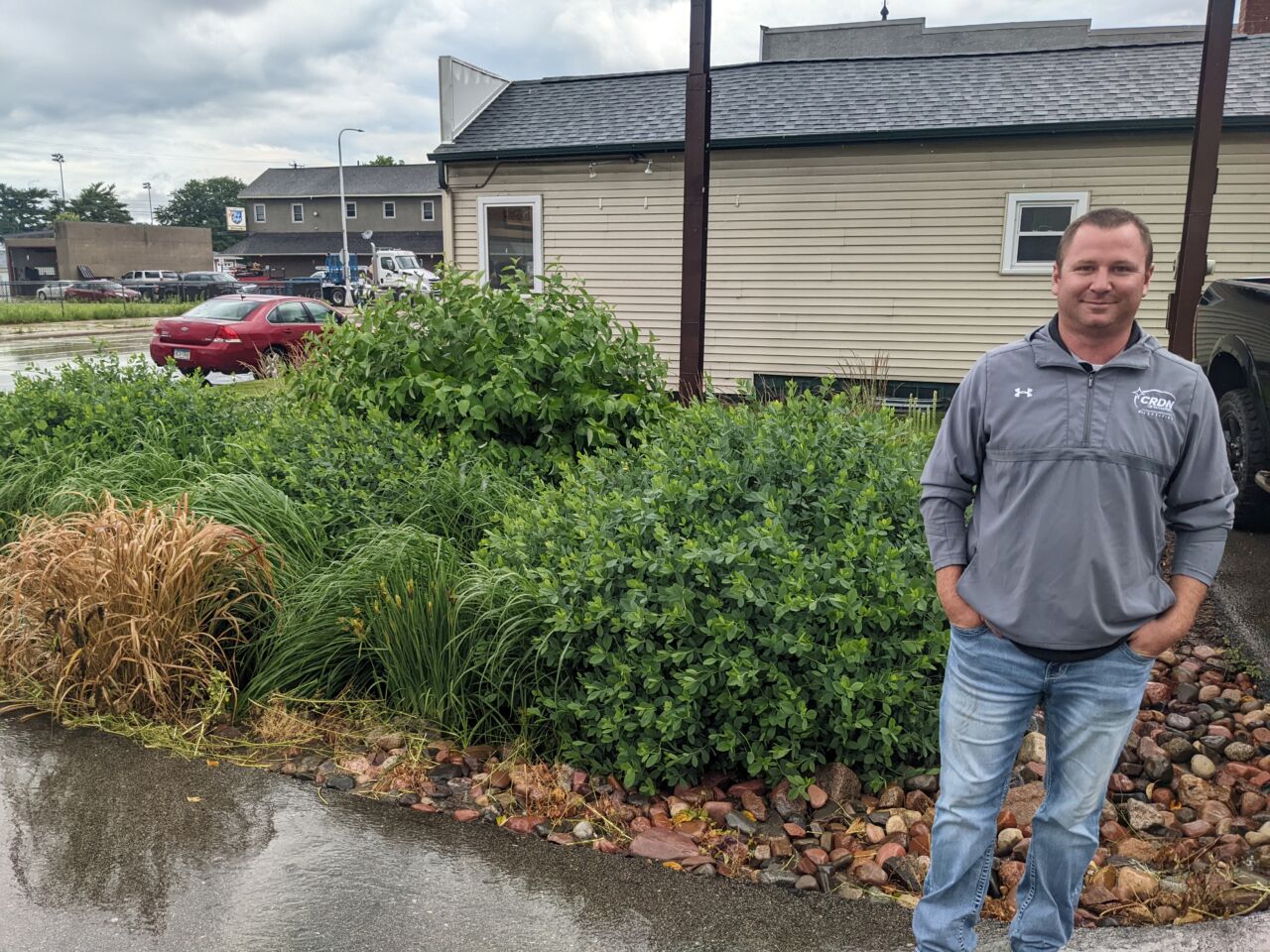 "Controlling runoff was not on my radar when we started," said Wille, "but the experts helped me realize how engineering plays a role in reaching desired outcomes. I also think if we keep our property looking great, it encourages others to do the same."
Before site redevelopment, rain and melting snow flowed directly to the adjacent street and alley, and then to storm drains and the river. No mitigation was in place. Now the new site design by Makepeace Engineering directs water over pavement to basins, where it infiltrates through two feet of engineered soil, and long-rooted native plants soak up runoff and and help filter out pollutants.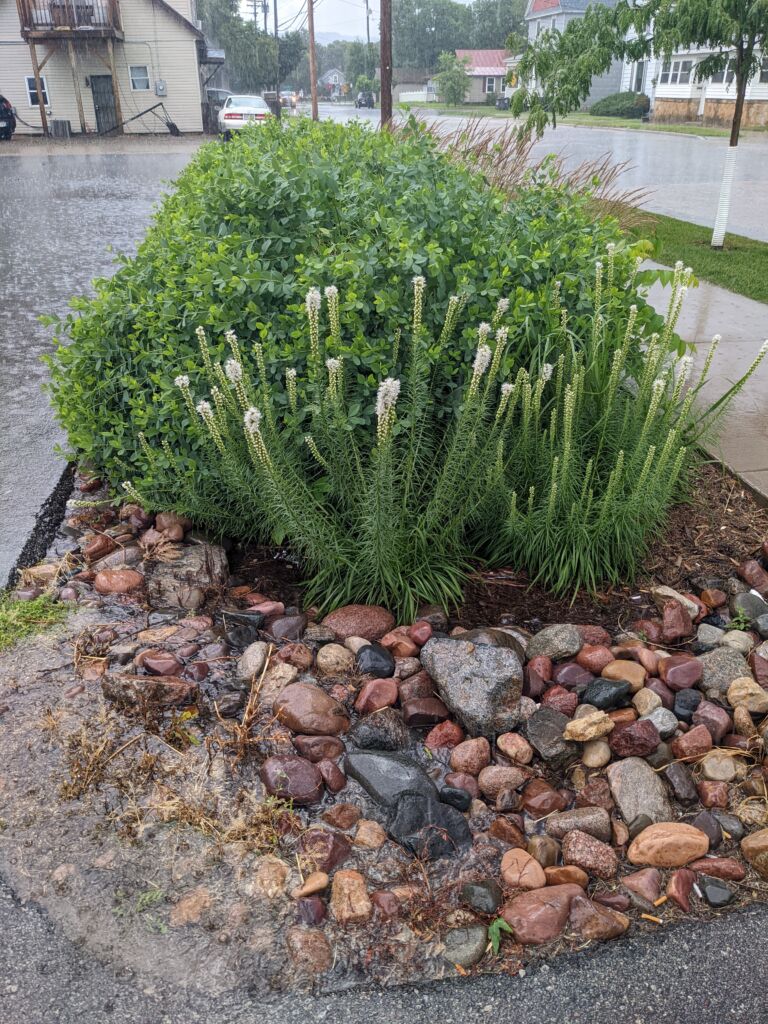 These practices now infiltrate nearly all rain and snow that falls on the Rose Street property. Neighbors comment on the appeal of the landscaping. And the business receives about $600 annually in stormwater utility credits from the City of La Crosse.
And maintaining the stormwater infrastructure is easy, says Wille, "The beauty of good engineering and design is that it works! And on the ground, Winona Nursery maintains everything. They're here once in the spring and once in the fall to keep the rain gardens healthy and the property looking great for neighbors."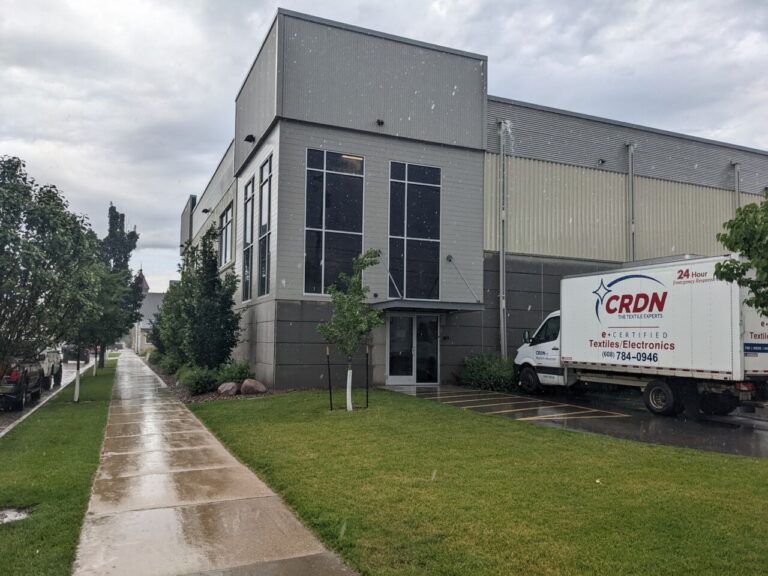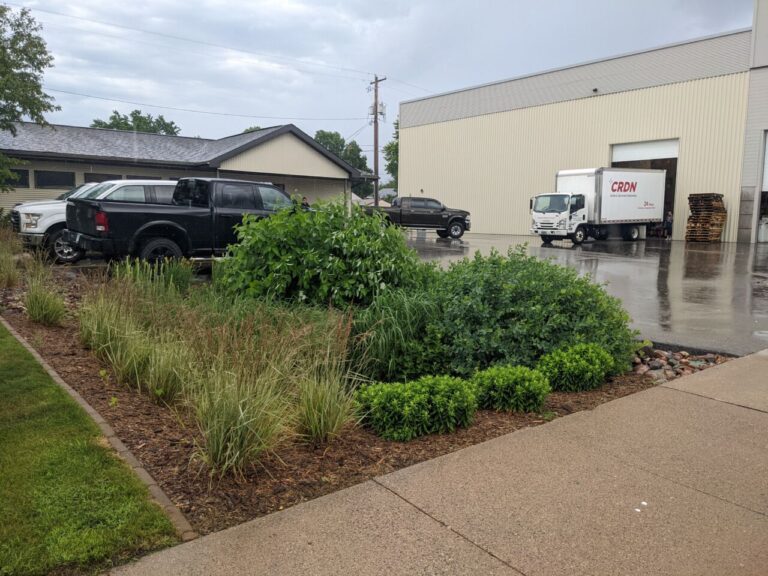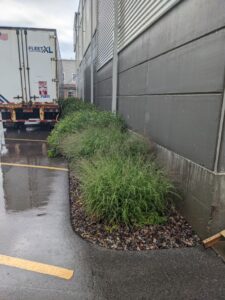 Receiving the Soak It Up! Award from La Crosse Area Waters, a coalition of local governments focused on stormwater infiltration and management, is a bonus for Wille, who is clear about how it aligns with his values,
"Education, cost-effective projects, promotion and simplified permitting will increase use of practices that protect water and improve our lives," he says. "Everyone in La Crosse knows about the river, enjoys the river. Projects like ours at CRDN are small steps, and the more small steps, the better."
La Crosse Area Waters' annual Soak it Up! Award honors citizens who have completed a landscaping project that reduces stormwater runoff. Projects improve water management in our communities, the condition of local waterways, and livability of neighborhoods. Nominees lead by example, inspiring other community members to take on projects. Nominate a project for the next SOAK IT UP! award now!