Northern Hills Elementary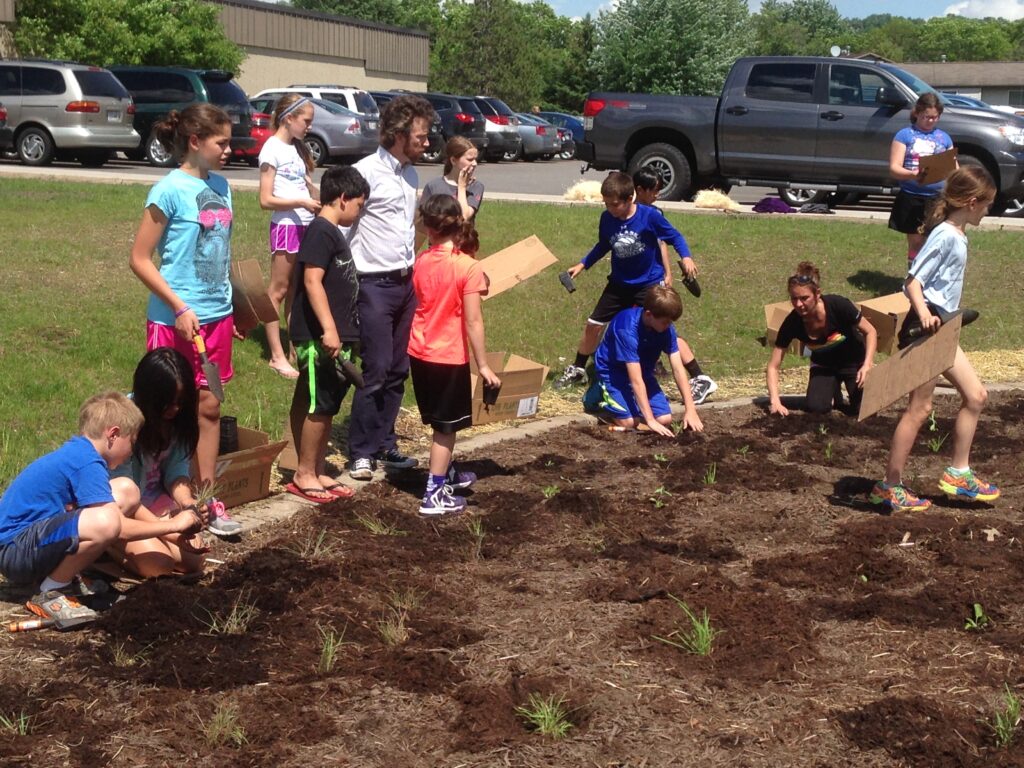 Collaboration between La Crosse Urban Stormwater Group's Soak it Up! Project and staff at Northern Hills Elementary School in Onalaska led to a new learning opportunity for students and the community.
At the request of Northern Hills faculty with the involvement of students, The Soak it Up! Project designed, produced and installed an educational sign in an existing rain garden at the school. Crystal Brunel, Northern Hills library media specialist, initiated the project to introduce the value and function of rain gardens, native plants, and pollinators.
Brunel's curiosity about how to incorporate environmental activities into daily lessons led to the collaboration, which now exposes hundreds of students to rain gardens, food gardens, and pollinator patches at Northern Hills. Students researched and wrote grants, constructed garden beds, planted native and edible plants and are maintaining the gardens as part of localized curriculum activities designed by Brunel. "I saw the rain gardens were not being maintained," said Brunel, "and I knew this could be an opportunity to start making changes in my curriculum, using the school grounds."
"We wanted signage so all staff would feel comfortable using garden areas in their instruction," continues Brunel. "When they don't know what they're looking at, it's hard to encourage them to put the gardens to use."